AN E-COMMERCE AND DONATIONS PLATFORM
DESIGN  /  WEBSITE  /  E-COMMERCE
Ladles of Love serve thousands of hungry mouths every week, but when Covid-19 hit, they needed to scale quickly and find a way to fund the massive increase in feeding that was required. They asked us to build them a digital platform that could support their ambitious donation targets and scale with them as their business flexed to meet changing social needs.

We built a solution that met all their current needs, as well as lots of possible future scenarios. The platform has advanced donation functionality with multiple funds, payment methods and currencies supported.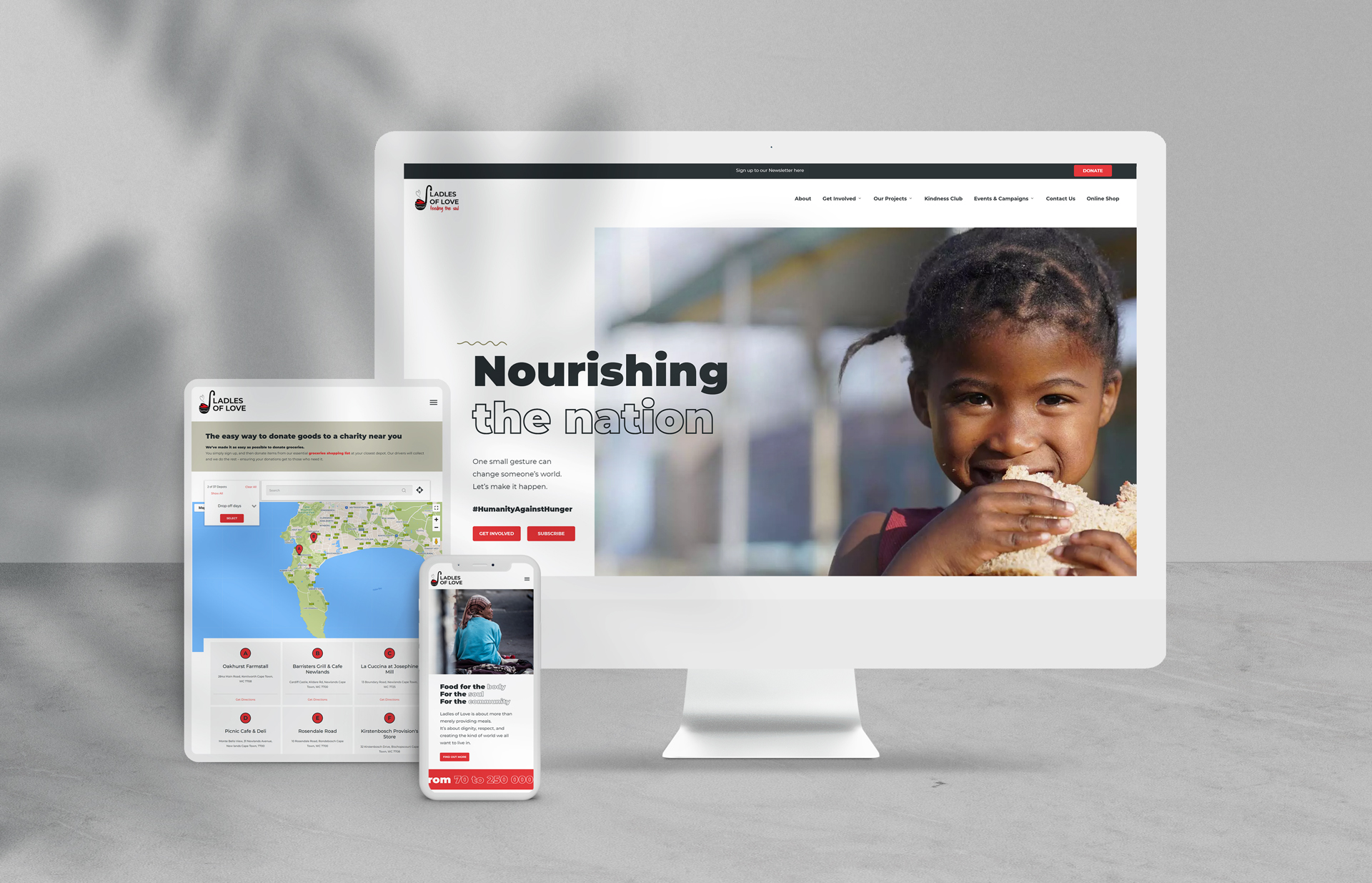 Donors are captured to a database that is integrated with Salesforce and Mailchimp, and volunteers are screened on-site. Drop off sites, volunteer centres and partners are easily found with an advanced map feature and merchandise is sold on the website thanks to full e-commerce capability.