RESONANCE RETREAT BRANDING AND WEBSITE
Resonance Retreat is an intimate forest retreat in Germany. It's an exclusive experience where electronic dance music meets personal growth and nature.
Services
Branding
Website design
Website development
Resonance Retreat is the brainchild of the founder of the international Origins movement as well as the World Consciousness Forum. Our client approached us to create an event website for this unique retreat, deep in the forest of Germany.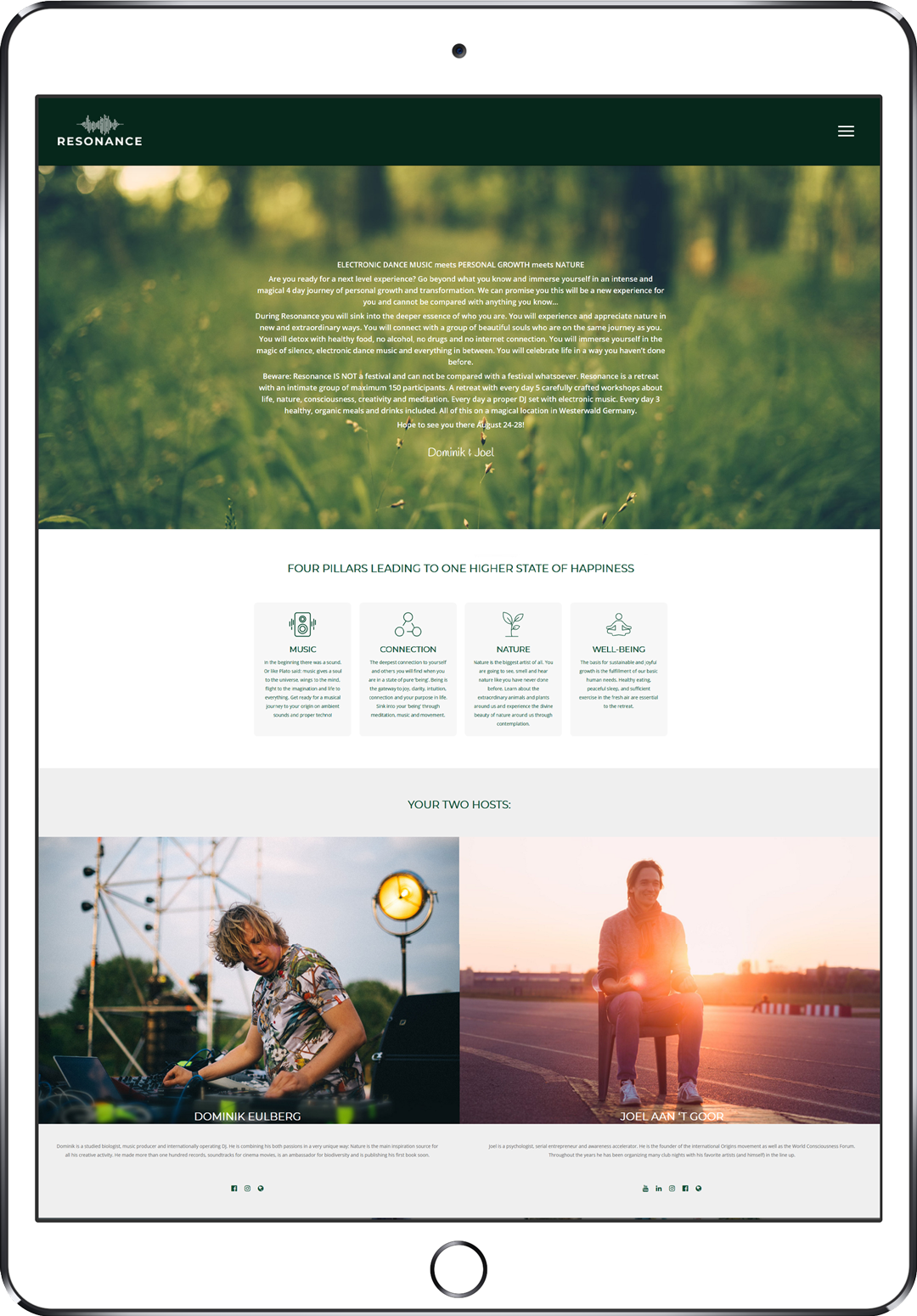 Our client wanted a simple, clean website that connected with its audience. Our job was to communicate both the logistics of the event and tell the story behind it.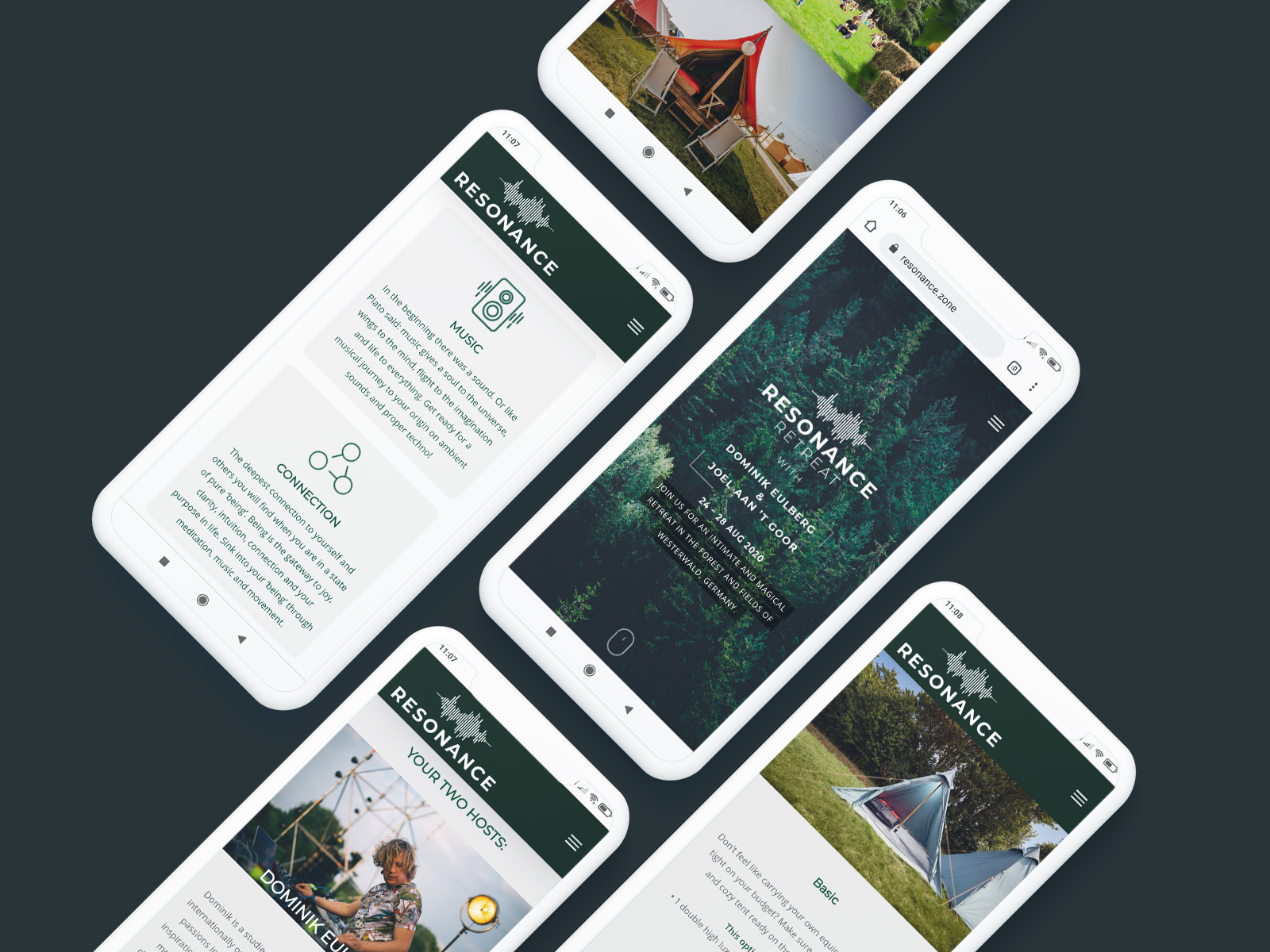 In the build-up to the event, it was important that our client had autonomy in editing and creating new content for the site themselves. To enable this, we created a really easy-to-use content management system. Our client was then able to support marketing activity with content on the website, with us on-hand to support as needed.