A SPECIALIST RECRUITMENT CONSULTANCY BASED IN CAPE TOWN, SOUTH AFRICA.
Recruitment, coaching and talent management for corporate careers.
Services
Website design
Website development
WordPress Web Development
Digital design
The People Shop had everything in place to shake up the recruitment market, bar a fresh and functional website to showcase their talent. Working with one of our agency partners, Dev Labs, we set to work on creating a fresh, modern, responsive WordPress website for them.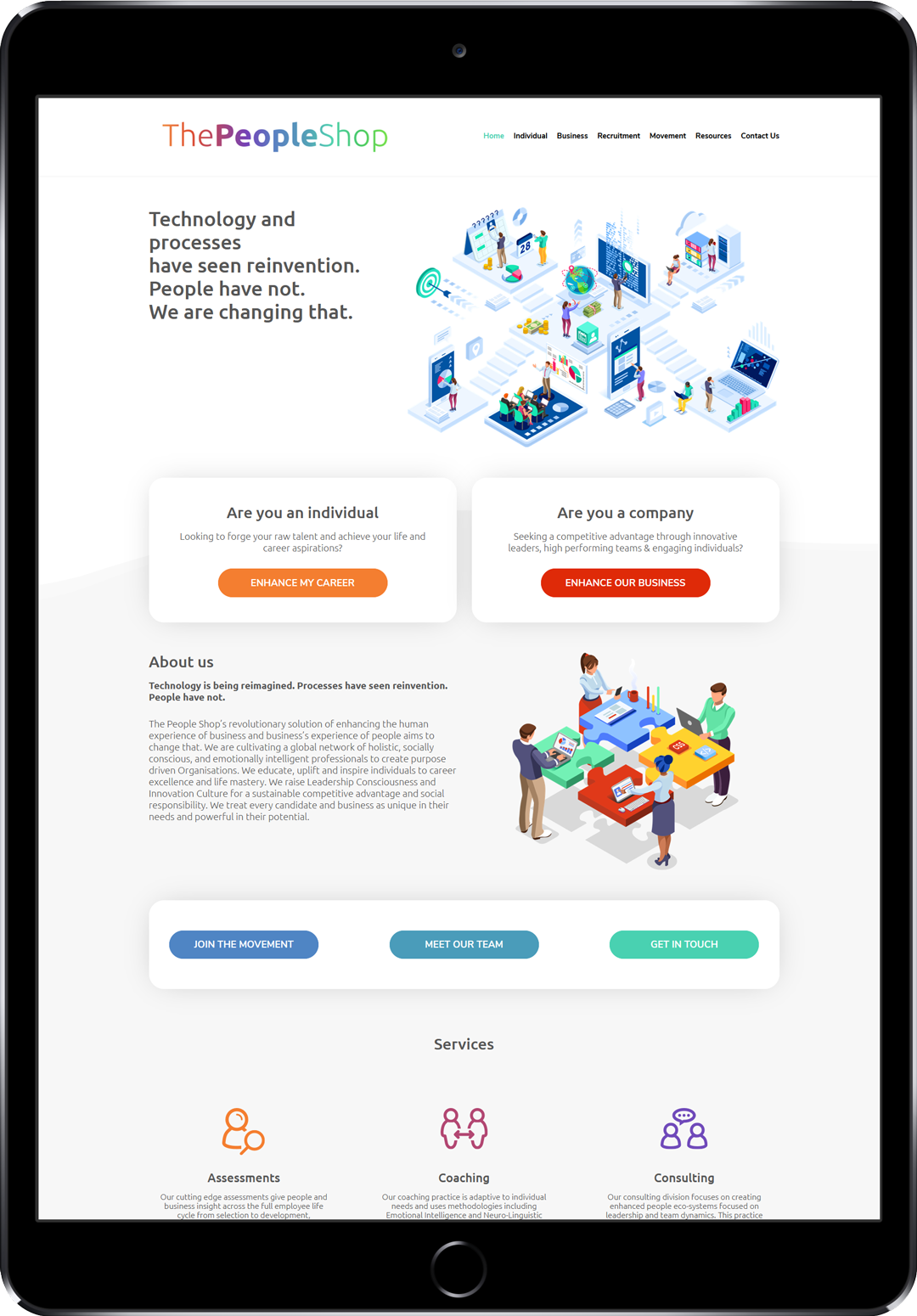 We worked with one of our agency partners to design a modern website for this forward-thinking recruitment and career coaching consultation Cape Town. Working with supplied designs and content, we delivered an agile WordPress site that perfectly met their requirements. Simple in design, smooth user experience and easy for the client to manage and update themselves going forward.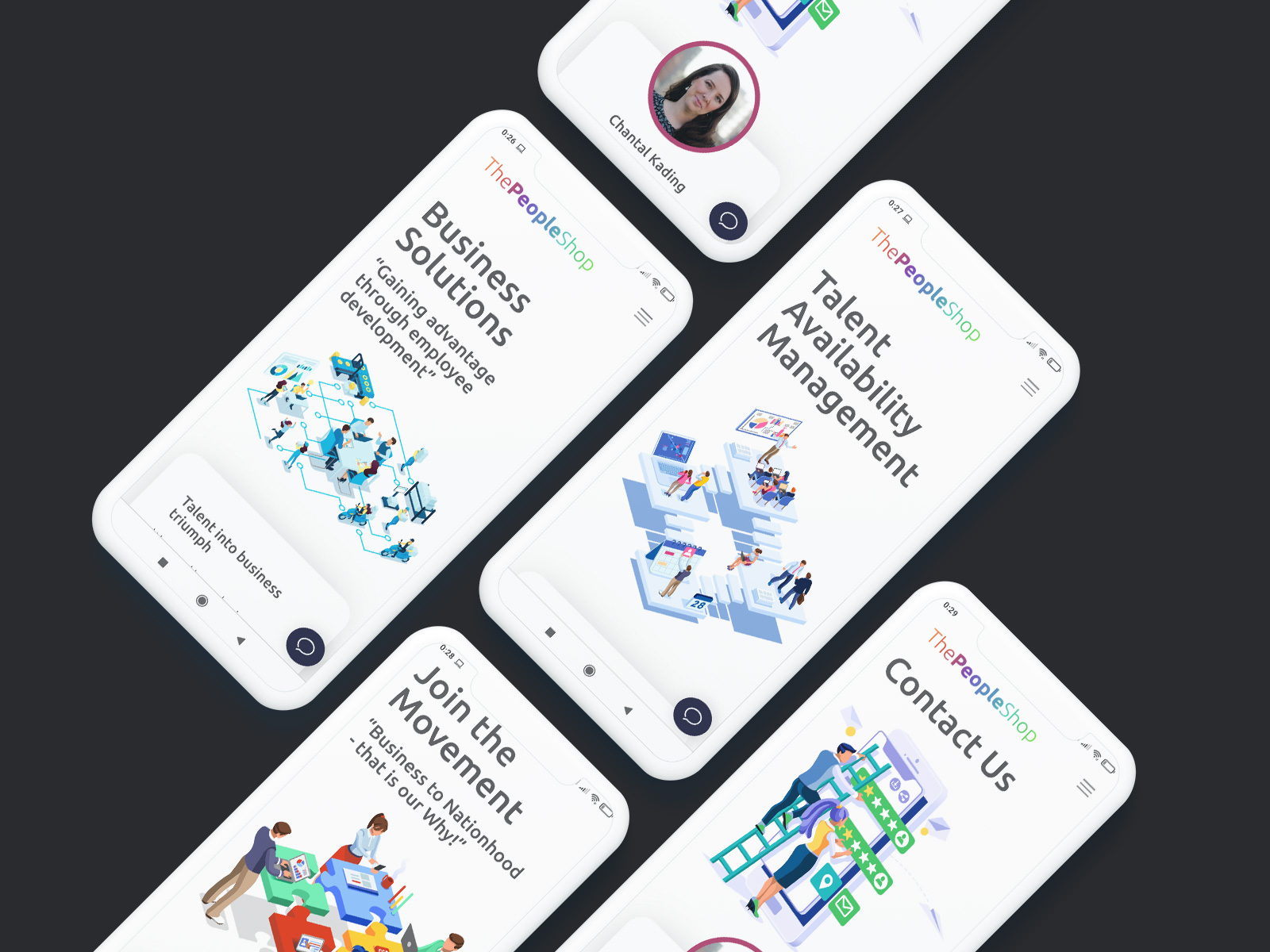 The finished website design is bold, clean and responsive across all devices.  The site has a simple, intuitive user experience and the CMS provides plenty of scope to scale up with the business.