A SOUTH AFRICAN INVESTMENT HOLDINGS COMPANY
Valhalla holds strategic equity in a portfolio of businesses, with a focus on key African industries.
Services
Website design
Website development
Copywriting
Valhalla Holdings approached us to create a website for their newly launched venture. They wanted a simple, clean interface that highlighted their African roots and investment strategy.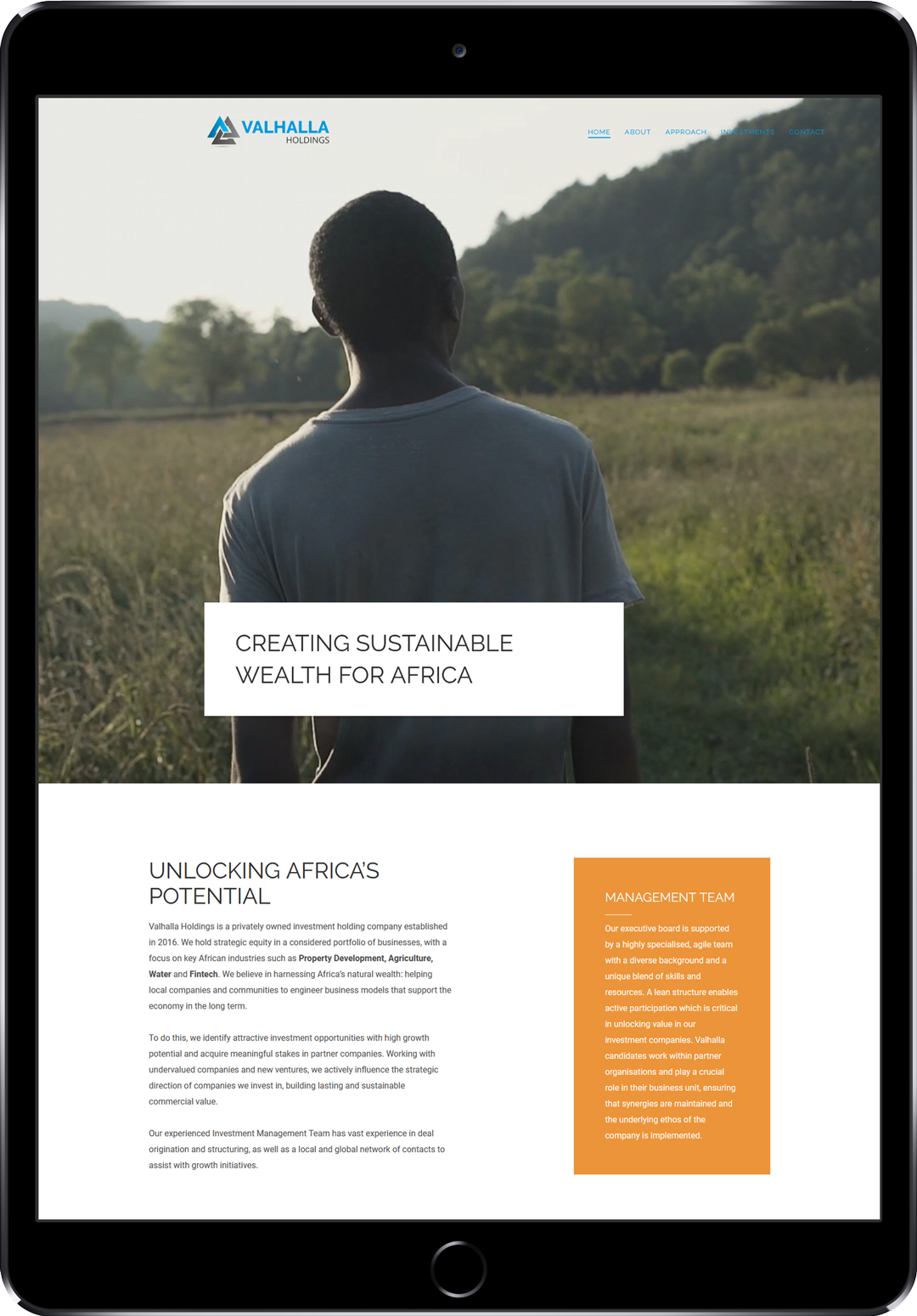 We created a clean and simple one-page website for our start-up client, creating everything from content and copy origination to final build. Our strategy was to create a balance of professionalism and warmth. This approach is befitting of their ethos of investing in sustainable wealth creation that benefits the local economy and its people.