A LUXURY TEA MERCHANT IN CAPE TOWN, SOUTH AFRICA
Tea Chest are importers of the finest teas and accessories from around the world. Run by a passionate husband and wife team who share their love of tea with South Africa.
Services
Website design
Website development
E-commerce
Tea Chest is a small company borne out of love for the exquisite teas that the husband and wife founders discovered during their travels abroad. Their existing website was outdated and difficult to update, so they wanted a new, modern website that would support their ambitions for growth.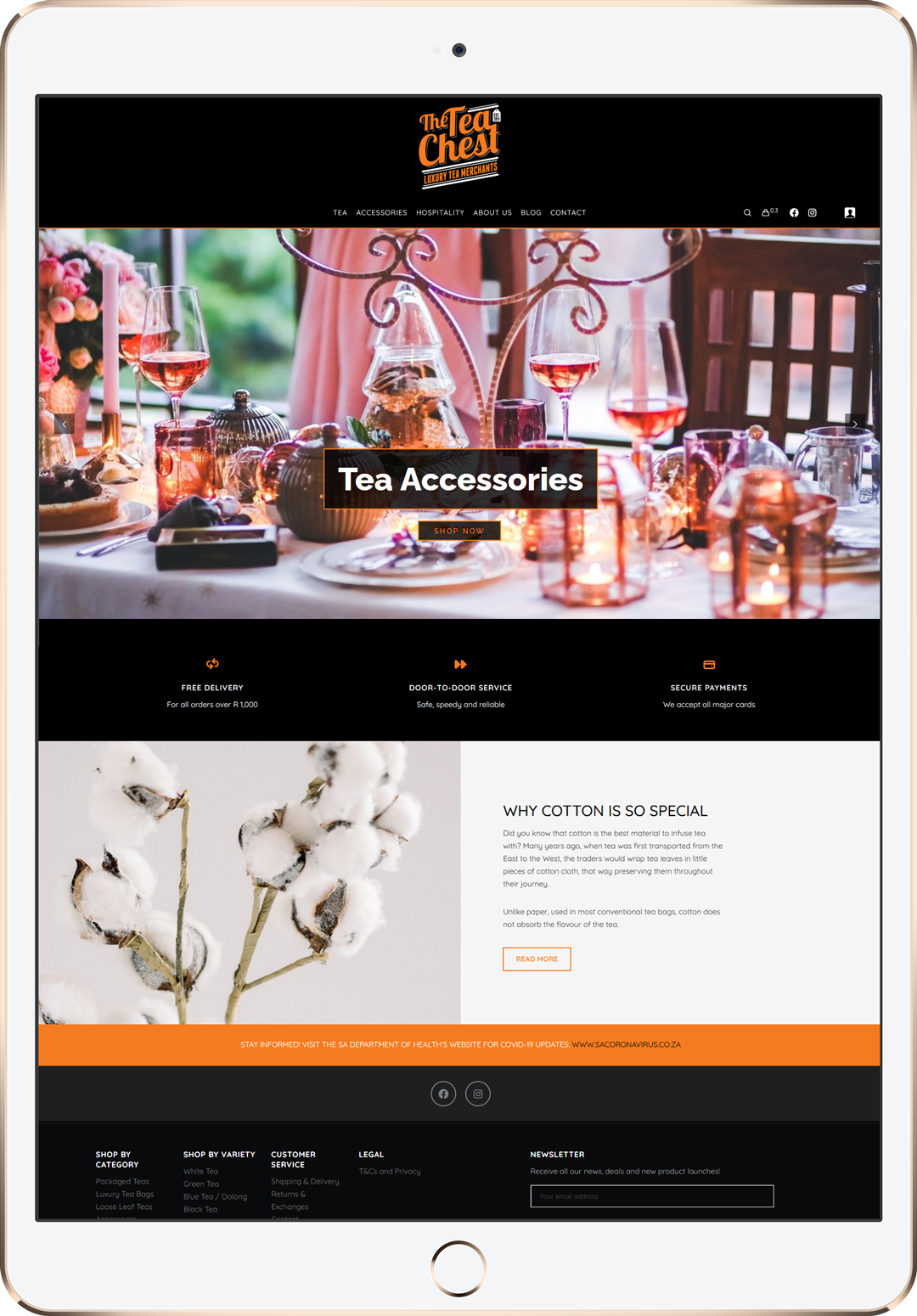 Working with one of our partner agencies, we started from scratch to create a modern online store that the owners could be proud of. We built the store using WordPress with Woocommerce, which offers a wide range of customisable options for the future.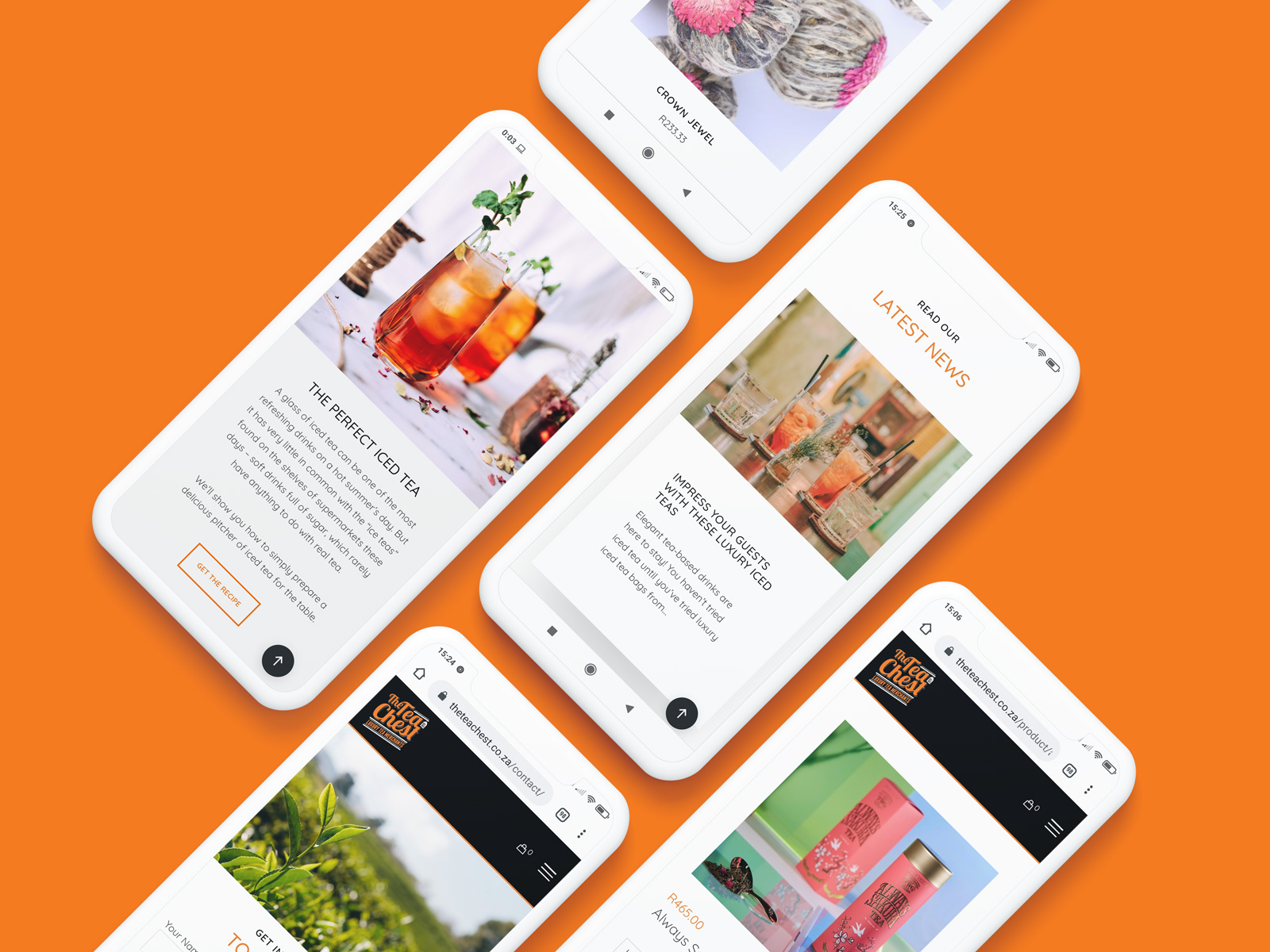 Our clients wanted the website to not just sell the product, but sell their passion. We added  content that the client can easily add to themselves, inspiring different uses for the product and creating a lifestyle feel.